Back to Reality - Part 2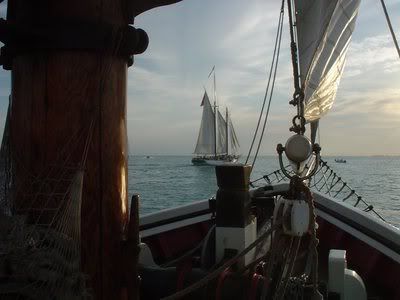 Sunset sail on the Appledore Schooner
We decided to stay at
The Mermaid & The Alligator
again as we had such a nice stay last year. We booked the same room as before - a lovely room called the Key Lime complete with our own porch.

Living in a tiny apartment has made me appreciate open spaces a lot more now, so it was nice to just sit on the porch with a book in the afternoon after a day at the beach.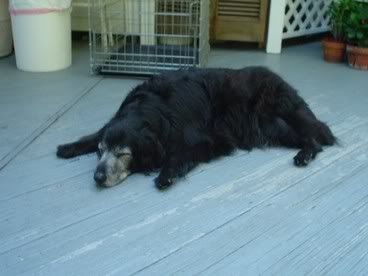 Largo - permanent guest at the Mermaid & The Alligator



We tried a few new restaurants on this visit. As we had a 6am flight down to Key West, we were too tired on our first night there to venture far, so we went to a tiny Cuban restaurant for a quick bite of pulled pork and Cuban steaks before collapsing into bed by 10pm.

Day two saw us heading for the beach and exposing our pale pasty skin for some much needed sun. We stopped off at 5 Brothers Grocery, a family run corner shop to pick up some Cuban sandwiches for lunch at the beach. Roast pork, ham, Swiss cheese, pickles and a dollop of mustard and mayonnaise squished into two thick slices of Cuban bread. Just what you need after a swim in the crystal blue waters of the Gulf of Mexico.

Dinner was at
7 Fish
, a funky little seafood restaurant which we've been to before. My appetiser of grouper with avocado sushi was delicious, as were John's fish cakes. Main courses were scallops, succulent with peas and mash; and curried grouper over rice. The food was so good there that we, or rather I, had to have dessert - yummy cheesecake with raspberries. We thought our first meal there last year was nicer, maybe because the element of surprise was gone. But still, overall it was a great meal.

After a morning swim on day three, we cycled to B.O's Fish Wagon, a shack (literally) with outdoor seating near the touristy Mallory Square. Their fish sandwiches have been voted the best in Key West and it's easy to understand why. Tender pieces of grilled or fried mahi mahi, lettuce, tomato on Cuban bread with their home-made Key Lime sauce. John had the grilled (his attempt at being healthy!) and I had the fried. The fish was melt-in-the-mouth tender, I'm drooling just thinking about it.

On our third night we went to Pisces, formerly Cafe des Artistes, where I have to say I had by far the most expensive dinner I've had in a while (even by New York prices). I had ordered their signature dish at the suggestion of our hosts at the the B&B; a luxurious lobster dish with mangoes and a Cognac and butter sauce. It was divine, but whoa did I get a surprise when the bill came. Let's just say next time I'll be a little more wary when the menu says "Market Price". :) We both agreed that John's entree, which was just as delicious, was far better value. A lightly floured filet of snapper served with sauteed vegetables and a butter reduction sauce.

Our last day in Key West was a day at the beach of course, lunch a simple sandwich. We then cycled to the wharf and hopped aboard the Appledore Schooner for a romantic sunset sail around the bay.




We decided to go for something light on our last night in Key West. So we headed to Origami, a sushi spot popular with the locals. Fresh salmon, hamachi, mackerel and eel - the freshest fish I've had in a long time all washed down with an icy cold beer. A perfect end to a near perfect trip.

It was when we were having this last meal in Key West that I realised that I hadn't taken any pictures of the food that we had. No bother, we will just have to do that on our next visit.

We stopped by 5 Brothers again on the morning of our flight to buy two more Cuban sandwiches. Even if the airline did serve a meal on the flight (which they didn't), nothing beats taking a piece of paradise home with you, even if it's in your belly!